Like most off-road enthusiasts, you already know that street tires aren't going to cut it on the trail. Off-roading requires high-quality tires designed for the terrain you're riding on. At the same time, you must choose rims that offer the best combination of durability, proper weight and performance. In this short guide, you'll learn some important factors to consider when upgrading your tires and wheels.
Rim Material & Strength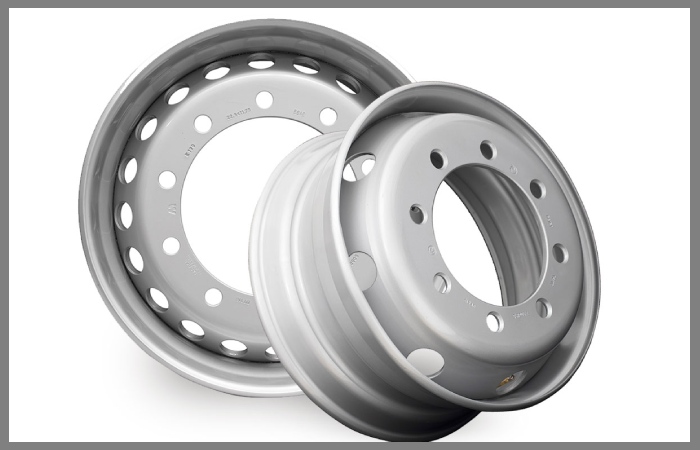 A good set of wheels starts with your rims. As you're shopping truck rims and tires, you should select wheels designed to last through your typical riding conditions. Cast aluminum is the most common material on the market, but steel models are still widely available. So which one works best for your vehicle? Here are a few things to think about:
Steel wheels are usually heavier, but some heavy-duty aluminum models can put a lot of excess weight on your vehicle.
Forged aluminum wheels are the strongest on the market, but they're also the priciest.
Load ratings indicate how much weight each wheel can bear.
Your riding conditions impact your wheel choices in a couple more ways. If you frequently travel on rocky ground, consider buying wheels with more material around the beads. They're less likely to sustain damage, especially if you've lowered your tire pressures. Those looking to equip bigger brakes or smaller-diameter wheels may want steel wheels because they're often thinner than their aluminum counterparts in the same size. However, keep in mind that aluminum wheels usually dissipate heat better than steel versions.
Tire Features & Speed Rating
Tire design and materials are all important considerations. When shopping for tires, think about the terrain you're on the most. If you switch between terrains often, you may benefit from a sturdy all-terrain tire like the Mickey Thompson Baja Boss A/T edition. It features the brand's PowerPly XD construction, which includes three-ply sidewalls and a 50% extra denier cord to improve puncture resistance, steering response, and handling. The Baja Boss A/T is available in a wide range of sizes, including 37 inch tires.
Another great all-terrain choice is the Pro Comp A/T Sport tire. It's also an example of how to tread design can make a huge difference in tire performance. The A/T Sport includes deep treads and draft angles plus sweeping grooves and alternating tread blocks. These features enable the sport to roll effortlessly over mud and snow while handling dry ground and pavement just as easily.
Speed ratings also matter when you're choosing off-road tires. You'll see these ratings indicated by a single letter. For instance, Q-rated tires like the Baja Boss and Sport A/T can safely travel up to 100 miles per hour.
Installing Your Tires and Wheels
Some parts and accessories retailers offer wheel-and-tire packages: Tires come already mounted on the rims and ready to install on your vehicle. Some packages do not include black lugs for installation, so you may have to purchase them separately. Whether you're buying lug nuts, wheels or rims, be sure to choose your gear from a reputable dealer.
Also Read: What Convinces People to Download an App?