What are Digital Product?
A digital product is an intangible asset or a multimedia element that can repeatedly be sold and dispersed online without renewing inventory. ThemeForest and PosterMyWall are a few tools for digital products useful for sale online. These products are generally downloadable or streaming files, such as MP3s, PDFs, videos, plugins, and templates.
How to Promote your Digital Product Sale Online?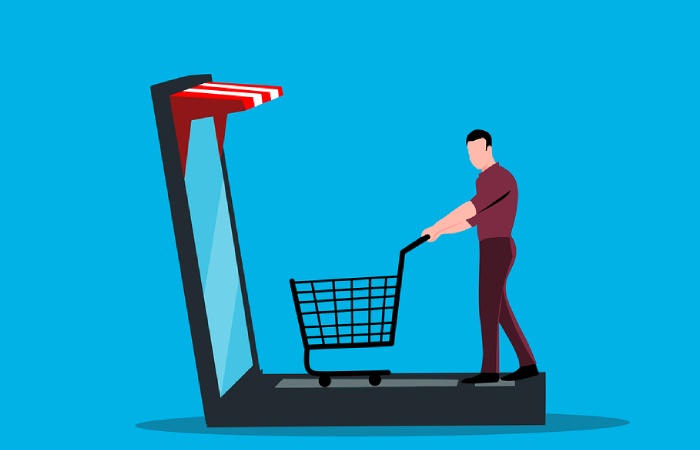 Now let's see how you can effectively advertise a digital item to customers and create callouts for your business.
These are the most creative ideas to promote these objects successfully.
1. Ebooks
Due to the increase in the use of devices such as Kindle, the sale of eBooks has increased dramatically. E-books make it easy for people to self-publish their works without having to experience difficulty in finding publishers.
These self-published authors receive well-deserved recognition from their readers. In genres like fantasy, romance, sci-fi, and mystery, PAO writers eclipse those traditionally published.
In 2018, e-books were expected to represent a quarter of global sales. And e-books will generate revenue of around $ 20 million.
Pressbook is one of the most used e-book platforms. It's a bit similar to WordPress. If you're familiar with WordPress, getting to grips with Pressbook will be a snap. In addition to creating chapters, the software allows you to edit or add sections as needed. The price starts at $ 19.99 and offers features like watermark removal and more.
2. Online Courses
Online courses have become very well-liked in recent years. The leading cause for this is that they are easily accessible from anywhere in the world. People are willing to pay to learn classes like yoga, coding, lifestyles, etc. This is all part of the knowledge trade, which is about monetizing the process used to share knowledge.
In 2015, online courses generated sales of $ 107 billion. And it is expected to create more than $ 240 billion in 2023.
Knowledge exchange platforms like Kajabi are ideal for quickly creating online courses. The best feature of creating a system in Kajabi is that the platform helps you make your programs more interactive.
3. Web Elements
Graphic designers get paid a lot to create themes, wallpapers, logos, designs, and anything related to the web. Therefore, it is not surprising that skilled graphic designers tend to earn a lot of money.
Themes are a principal component of web parts—some of the themes on ThemeForest were downloaded over a thousand times.
4. Pictures
They speak an image is worth 1000 words for a reason. If you are a professional photographer and love to photograph, you can turn your passion into a profession.
The best part about selling images is that you don't have to build a website for them. All you require is to take high-quality photos with excellent composition, excellent color matching, and good lighting. And there are extra than a few websites where you can sell your images.
PosterMyWall is the only graphic design tool that allows marketers, small businesses, and creatives to create social media content, retail sale posters, flyers, menus, videos, and more for their online promotional needs. PosterMyWall also offers solutions for more personal themes, like family collages and greeting cards.
5. Define your Audience
You know your target audience; helping to understand their wants and needs is essential if we want to disseminate products that will meet their demands and solve their problems. Knowledge is never too much, and when it comes to the consumers who support your business, any information can collaborate with your sales strategy.
For this reason, it collects as much information as possible about the people who could potentially be interested in the digital product in question and analyzes whether it is necessary to work with a buyer persona. It is a way for the arguments we use to be the most convincing.