Effective communication is critical in defining numerous areas of a company enterprise, including striking an initial chord with prospects, moving them through various stages of the buying process, and retaining them as repeat and loyal customers. Communication management has various degrees of necessity. Law firms like Fair Credit for example would have direct contact with their customers., whereas e-Commerece giants like Amazon provide extensive customer support despite the transaction process being entirely digital.
Many firms are trying to retain all of their inbound and outbound interactions intact in the wake of digital communication's quick ascent and total victory over slow, traditional communication techniques. One of the typical reasons is a lack of a suitable framework or platform for localizing discussions across numerous channels, necessitating the use of effective customer communications management(CCM).
What do we mean by Customer Communications Management?
Customer communication management is a corporate strategy that focuses on controlling and managing customer communications across several media. This method is used to optimize outbound customer communication development, delivery, storage, and retrieval. Other firms use an eSim. What is an eSIM? An eSIM is a SIM card that's embedded into your phone. When you buy a smartphone with an eSIM facility, you don't have to put another physical card into it to get a number and if you're a small business owner, you should consider getting a phone that's eSIM-enabled. Without buying a new phone, you'll have a second phone number that you'll be able to share with customers and clients.
Most successful firms today utilize CCM to assess consumer demands and behavior and make informed decisions using a data-driven strategy. It's usually regarded as the initial step toward fine-tuning your communication methods in order to achieve a consistent brand voice and better messaging standards.
Businesses Need Effective Customer Communication Management Now More than Ever
Real-time connection with clients has become increasingly important in recent years. The way we engage has changed dramatically with the advent of social media. As time becomes more expensive this day, customers are expecting more immediate solutions. One obsession to keep in mind is that connecting with your consumers is one of the most important aspects of providing an exceptional customer experience.
Unfortunately, some companies remain stuck in the past when it comes to this issue. The interactions are poorly handled and dispersed across multiple platforms, making it difficult for agents or operators to maintain track of concurrent talks. Effective customer communication management, encompassing techniques for improving the creation, delivery, storage, and retrieval of all sorts of outbound customer communications, is the solution.
Here's what it can do for your commerce:
Paving the Way for a Successful Digital Transformation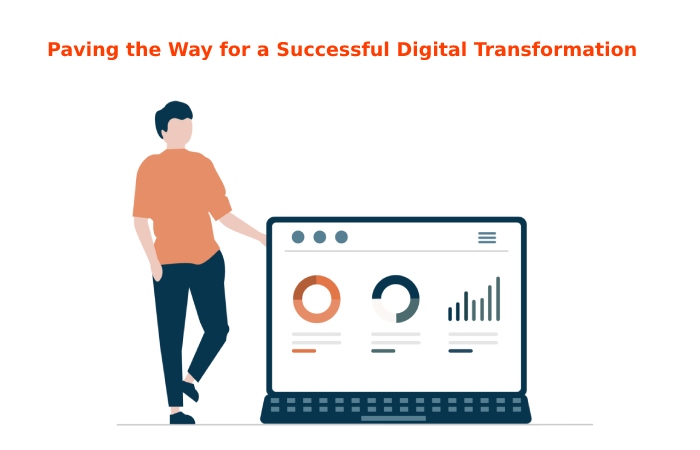 Businesses now need to go where their customers are and connect with them using their preferred methods of communication, which are more or less digital, thanks to the introduction of varied digital communication channels.
Effective customer communications management has always been at the forefront of this digital change. BFSI, government, and other conventional industrial sectors, for example, have a complex. And complicated legacy IT infrastructure out of line with today's competitive digital scenario. To provide a smooth cross-channel experience through a user-friendly interface. These industries are integrating their existing business systems with CCM for a much-needed digital transformation.
Streamlining Customer Engagements with the Brand's Voice
When employing multiple communication channels at the same time, miscommunication is a key deal-breaker. Effective CCM can help deals with this by helping build a standardized approach to how you and your workers communicate with consumers, aligned to a consistent brand voice.
This generates a uniform brand experience that employees can refer to and use on a regular basis. Your whole company can be on the same page at all times. It also gives new staff instructions on how to communicate and keep the same level of quality in their messages. This is significant for organizations because, regardless of whose staff a client interacts with, they will always have consistent, good encounters with your brand throughout their customer journey.
Personalizing and Automating Outbound Communications
CCM enables corporate users to personalize and automate customer contacts. It allows them to improve the efficiency of company-wide communication systems and processes. Users may extract important data from a CCM system and develop a targeted, customized CCM strategy using pre-defined templates.
CCM can also assist you in monitoring all communications on your preferred communication channels. It identifies faults by detecting certain communication patterns and recommending solutions to any problems. To automate communications, you can create new templates, auto-responders, and other similar capabilities.
Enriching Customer Experience
You should think about more than just what you say when deciding how you want to connect with customers. How buyers interpret your content and information is equally essential.
This strategy necessitates adjusting your customer communication platform to stay up with and support an increasingly digital client while also delivering a real omnichannel customer experience. A well-developed CCM strategy enables you to forecast shifting client demands and expectations. It also prepares you for the unknown by providing significant insights into every element of customer communications, including personalization, automation, multi- and cross-channel communications, 24/7 customer services, and more.
The client is at the center of a CCM strategy. Discussions are maximized and client loyalty is improved, resulting in a smooth customer experience. And also, Companies may expect improved retention rates and lower customer acquisition costs. And higher conversions with the right CCM tools and methods.
Get Started with Robust Customer Communication Management to Win Customers Over Your Side!
Taking control of customer communications has numerous advantages for a company. Customer communication management, regardless of the type of business you run. Ensures the improved customer experience through personalization, convenience, and interactivity, as well as successful digital transformation, decreased risks, and increased productivity.
Also Read: Methods for Assessing Solar Energy Suppliers