Reasons to Pursue an MBA in Digital Marketing – The Digital era has dawned over almost every industry in the market. The pandemic has changed how the industry works and now each and every market is moving onto the path of digitalization. With the advent of Covid-19, certain restrictions were imposed that led to digital communication being the only way to connect to people. Companies began to reach out to their consumers through digital means of communication such as social media, digital ads, digital content, etc. 
The scope of digital marketing has always been growing throughout the years, but the pandemics gave it a tremendous boost which has led to high demand for digital marketers in the industry. 
Since the demand has increased, it would be a great time for aspiring marketers to pursue an Post Graduation in Digital Marketing and make a career in such a lucrative field.
There are various reasons why you should pursue an MBA in Digital Marketing, but we have listed the top 6 which you should know about. 
Why Pursue an MBA in Digital Marketing?
1. High Demand 
As we explained earlier, digital marketing is a growing industry that is expanding on a daily basis. With expanding digitalization career opportunities have also increased. It is becoming increasingly important for companies to hire digital marketers who can help their marketing campaigns grow and reach a larger audience. 
So a digital marketer with experience and knowledge about Ad design, SEO, SMM, Google analytics is great in demand. Since the world is moving steadily towards complete digitalization, the demand for digital marketing will only increase, presenting individuals with many opportunities.
2. Work Flexibility
Since digital marketing is a career field that is based online, the only things you need to start working on are a computer, internet connection, and immense knowledge in different aspects of digital marketing. Due to COVID-19 social distancing restrictions were placed which has given rise to work from home opportunities in the corporate industry, digital marketing is such a field where one can work from anywhere and everywhere in the whole world. 
You can do your work from the convenience of your home, which is not possible with traditional marketing approaches. Professionals who would like to work independently and work on projects of their liking can also make a career in digital marketing as freelancers.
3. Many Career Opportunities
Digital marketing is a field that has a lot of potential and areas that have yet to be explored. New roles, job opportunities, and niches are being created in digital marketing. One can even start their career in digital marketing by doing an online course in Ecommerce, SEO, or any of their interested fields and then build up their skills by gaining professional experience. Some of the career opportunities that one can pursue after an MBA in Digital Marketing are:
Digital Marketing Manager

Brand Manager

Social Media Executive

Seo Specialist

Copywriter

Email Marketer

Paid Media Executive

Brand Manager
4. Ever Evolving
The digital marketing industry is ever-changing, new techniques are being developed to ensure a better customers experience. This career is not meant for someone who likes a routine job. Digital marketing greatly depends upon search engines, social media, and digital communications. 
As algorithms and markets continue to change, a digital marketer needs to stay current on the latest technology as well as be able to deal and communicate with different kinds of clients. For people who like to work in the past-faced environment, digital marketing is the best choice.
5. Superior Paycheck
Since the digital marketing industry has been continuously growing in recent years. There is a great need for marketers who have experience in the field but the supply of experts in the niche is lacking. With digital marketing being a creative as well as a technical field, an applicant must be able to think in a unique manner while also knowing the technical stuff.  
The shortage means companies are unable to source professionals with the right skillsets. It is because of this that they receive a salary much higher than others in the same field. Skills and expertise in a field increase your chances of getting a higher salary.
6. Growth Prospects for Career Changers
There are many great benefits for people who want to start their career from scratch or want to change their field of work. And move to something more relevant and fast-paced. The field of digital marketing provides many opportunities due to its high demand in every industry.
You can just enroll for a 2-year MBA with a specialization in Digital Marketing or if you want a learn quickly why not consider an online digital marketing course. It doesn't matter which field of work you were in previously, by doing digital marketing you will be able to learn something very new. And fun while also having the opportunity to apply things you have learned from your previous jobs.
To Conclude,
With this, we hope that we have provided you with enough reasons why an MBA in Digital Marketing is the right choice for you. With MBA being a top choice for most students out there. Specialization in Digital marketing is something that will work as a cherry on top for your future career prospects. 
Along with getting an understanding of business topics, you also are able to learn about digital marketing. Thus preparing you for managerial and senior-level roles in big companies. To know more about digital marketing you can read our article on how digital marketing is beneficial for small businesses and gain insights into the same.
Author's Bio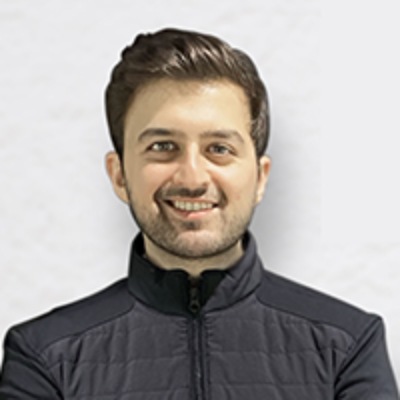 Karan Shah
Founder and CEO at IIDE
Karan Shah is an Edu-preneur, Tedx speaker, Harvard alumnus specializing in eCommerce, and the founder of IIDE – The Digital School.