What is PropTech?
PropTech is a buzzword popularized by the rise of startups, SMEs, and unicorns that specialize in technology development for the real estate industry. It is still loosely defined terminology. More than one has tried to explain it; less widely accepted.
PropTech is a small part of the largest digital transformation in the real estate industry. It describes a mindset shift movement with the real estate industry. Its consumers regarding technological innovation in the assembly, transaction, and design of building and city-data.
At the time of writing, Crunchbase, a global business investment data aggregator, does not have a category for "PropTech." Instead, they have a long list of markets that many PropTech companies operate in.
The Current State of PropTech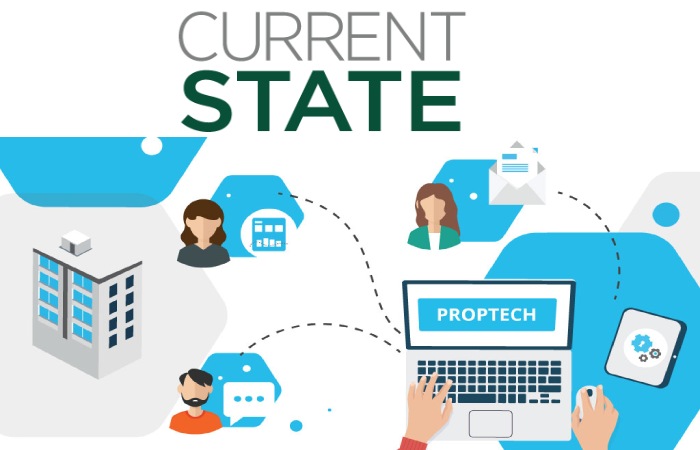 No tech startup or giant can separate itself from the real market in which they operate. The growth or decline of PropTech businesses and real estate companies depends on the symbiotic relationship between technology providers and real estate operators.
Dearsley and Baum's version of PropTech makes an important point. PropTech is not a particular discipline but a small part of a larger ecosystem of evolving real estate industries. Now, let's dump into the current state of PropTech.
1. Information Aggregators
The real estate industry is extremely diverse fromm construction to sale, including buying, renting, leasing, and managing propertiee. Market players can also classify according to the use of their assets: residential, commercial, hospital, school, the list goes on.
SEO portals like Rightmove have become a staple of residential and commercial sales and rentals, especially in the UK. The success of these types of PropTech businesses is due to their ability to improve access. And aggregate accurate sales and rental information. This, in turn, attracts a new cohort of real estate tenants, tenants, buyers, and sellers, generating an unexpected volume of leads for agents, operators, and consumers.
The ability to rapidly and easily access qualified leads has greatly benefited independent agencies and businesses, further driving the rapidly growing market share of these information portals.
2. Efficiency Drivers
Another type of PropTech business is those designed to improve efficiency and reduce costs. This especially sees in the real estate management space of residential properties and commercial buildings.
Take the example of a fully managed rental property. If the furnace breaks down, the occupant should call their rental agent at the usual time and explain the problem. The agent then associates a contractor with a quote. The quote must approve by the owner.
Finally, the agent could organize an intervention subject to the availability or consent of the occupant to access. After all this, the occupant may still not take a hot shower after the intervention. Because the contractor did not know the boiler model or the specific details of the problem.
Consumers these days have much higher expectations for service, convenience, and transparency. The occupants, owners, contractors, and agents are no different. We all hope for faster, easier and fairer solutions to our problems. This shift in consumer expectations of tech-savvy millennials has spawned companies like Fixflo.
3. Shared Economy
It would be not very careful of us not to reference the rapid rise in sharing economy business models led by companies like the San Franciscan Airbnb decacorn, which offers more than 7 million accommodations and 40,000 artisans at the time of writing run by local hosts. (individual entities).
Comparison this inventory to the 1.2 million rooms operated by Marriott International, Airbnb is not only undeniably the largest hotel accommodation provider. But it is clear that its rise in popularity is affecting other markets, notably the private rental sector (PRS).
In June 2019, Hostmaker, a company studying managing properties listed on Airbnb and other rental platforms, came under increasing criticism for its advertisements on the London Underground network. Some people felt that the marketing campaign encouraged buy-to-rent owners to turn. Their properties into lucrative short-term vacation rentals rather than serving long-term residential tenants.
When unaffordable rents and poor housing supply often highlight discussions of the UK housing crisis. Any action to further reduce the ERP housing stock can face a huge backlash. The ads eventually takedown.
4. Smart Buildings
Another buzzword often mentioned in this field is "smart buildings." From smart beats to digital locks, smart buildings are closely linked to the rise of the Internet of Things (IoT). Technological progress is no longer exclusive to software and virtual machines but is now also deeply embedded in the mindset of many real estate developers.
Properties Built to Rent (BTR) are often designed to stand the test of time, making the next generation of renters your ideal tenant profile. These systems often build with digital lockers, smart thermostats, keyless doors, voice-activated lighting, and other in-line items.
What Future for PropTech?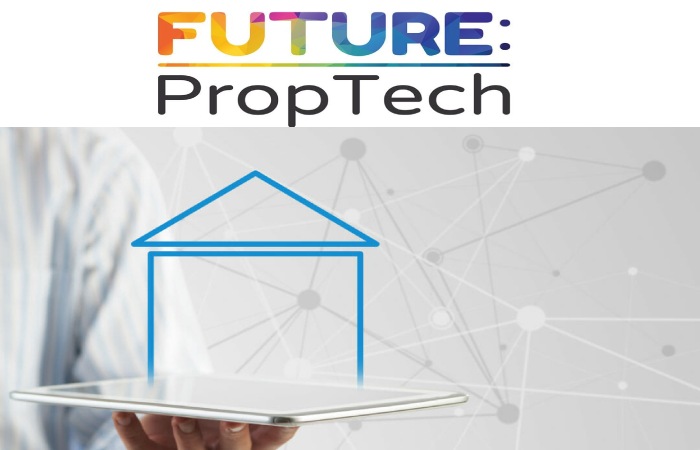 Many say the real estate industry is poise for technological upheaval. Traditionally viewed as an industry resistant to change. The rapid and recent adoption of innovation by almost everyone in the market clearly shows that the industry is ready and perhaps in need of change.
Those who work to predict the future of an industry or economy often choose the plural form, "futures" rather than "future." Indeed, many variables such as regulation and technology come into play. A slight twist of one can lead to completely different futures. And regulation is a huge force in property and real estate. You can start or stop the development of PropTech.
1. Compliance Remains a Key Factor
Compliance will continue to be an important driver for PropTech and real estate specialists. In the UK, anywhere the Grenfell Tower fire disaster sparked public consultation and industry self-reflection, health and safety compliance. It will remain the primary focus after years of developing consumer-centric policies, such as the Fitness for Human Habitation Act, 2018. It was introduced to raise the standards of existing housing.
Technology providers who have made compliance their primary goal will continue to thrive in the future, as their end-users must meet higher standards to stay in compliance.
PropTech in the future will build around a set of open and connected solutions, possibly around a CRM or similar hubs. The reason is that it is getting harder and harder for individual PropTech products to be the best at solving all the problems in your industry.
When you look at dominant technology solutions like SalesForce, Xero, and Slack. They are highly integrated with many other software in your space. It allowing users to customize their technology stack based on their unique processes and requirements.
2. Smart Communities
New developments will increasingly build around IoT (Internet of Things) solutions, which means that sensors and automation will play a bigger role in properties for rent and sale. If there is a broken water line, residents will no longer need to report it. Instead, affected parties will inform via sensors and automated software.
It is not a new technology; many state water companies track leaks in their pipes using smart sensors. But the cost of applying such answers in the residential space is still too high. As the production costs of hardware and software development decrease as scale increases. We will see more residential properties and even properties on the market.
Those who have observed ultra-high-density urban clusters of mixed-use high-rise buildings occupied by residential. And commercial tenants, such as those shared in Hong Kong, New York, and Singapore, may find it easier to trust in a future where you live. Most people and work in similar communities.
Conclusion
PropTech, as we mentioned at the beginning, is a mindset change. While technology is a major driver of changes in laws and regulations, business models, and even the role of all market players. The future will favor those whose products and services tailor to consumer behaviors through a constant evolution.
Also Read: Machine Learning in Robotics – 5 Current Applications, and more
Related Searches to PropTech
[proptech companies in India]
[proptech meaning]
[proptech market]
[proptech definition]
[proptech companies 2021]
[proptech USA]]
[proptech UK]
[proptech companies 2020]
[proptech market size]
[proptech market size 2020]
[proptech market forecast]
[proptech companies 2021]
[proptech market map]
[proptech companies in India]
[proptech market size 2021]
[proptech valuation multiples]
[real estate startups 2021]
[proptech startups]
[top proptech companies in India]
[proptech 2021]
[proptech startups to watch]
[proptech companies UK]
[real estate startups 2020]
[publicly traded proptech companies]