Gadgets for men – Technological products are the most changeable since technological innovation is so fast that it is easy to get lost along the way and believe that we have the latest technology when several products have already appeared as newer.
It occurs in telephony, tablets and computers, smartwatches, and gadgets for practising sports. Keeping up to date is attractive, especially for technology lovers. Frequently, it is an area that is very popular with men. Either because you are one of them or because you are a couple interested in finding the latest technological gadgets designed for men, we detail the newest of 2021.
What Gadgets Will Sell the Most in 2021?
It isn't easy to specify which technological products will sell the most this year. Still, the coronavirus pandemic can indeed be of help in this regard since it has changed the consumption habits of the whole world, so the forecast of which will be the top 18 in tech gadgets for men is somewhat easier to pin down.
Whereas buyers previously preferred gadgets that made outdoor activities more accessible or more attractive, now those that are more practical and versatile are sold more. That is, those that can be used outside, yes, but also inside the home.
Top 18 Gadgets and Tech Gifts for Men
Please take note of these 18 tech gadgets for men, all of them a perfect gift for any occasion.
1. External Battery Mophie Power Boost XXL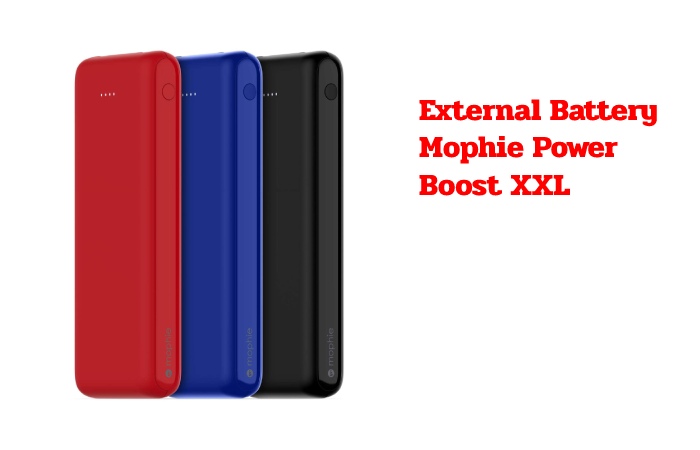 One of the best products from one of the most trusted names in portable power, this universal battery can boost your smartphone eight times more thanks to its gigantic built-in 20,800mAh battery. It also has two USB ports for simultaneous charging and remains small enough to fit in your pocket easily.
2. HP Pen is the Best Gadgets for Men
In our increasingly electronic world, we seem to be moving a bit away from the speed and convenience of handwritten notes, drawings, etc. But you can get a pretty solid digital alternative with the HP Pen – an intelligent device that lets you doodle in your spare time on your tablet, smartphone, or whatever touchscreen device you use. With pencil-on-paper precision, it's almost like the real thing.
3. Ultra Resistant Nomad Lightning Battery Cable
Everyone needs a cable to keep their electronic devices active. But if you're a frequent traveller, this offer from Nomad is going to blow those standard cables out of the water. That's because it has its built-in 2,350mAh battery, Kevlar core, and ballistic nylon exterior, 5 feet long and over. In addition, it is Apple MFi certified.
4. Corsair Nightsword Gaming Mouse
If you're a PC gamer or like to control what you do precisely, a sturdy mouse can make all the difference. Well, this one will let you tweak it on the fly for maximum performance. It's also comfortable and ergonomic, fully programmable (all 10 buttons), and it even has customizable RGB built-in lighting.
5. Western Wd_Black Gaming Digital Hard Drive
Data has quickly developed into one of the world's primary commodities, and the gaming world is no exception. After all, more and more games are successful digital, which means you'll need a lot more storage to keep them all in your library. Well, that's why Western Digital has created a series of game-specific external hard drives for your PC, PlayStation, Xbox, etc. From 2TB to 12TB, that's the best you can get.
6. EDC Mecarmy x7s Capsule Kit
One of the essential principles of daily transportation is to ensure that you maximize your capabilities while minimizing the volume and weight of your carrier. And the MecArmy X7S is perfect for that because it syndicates a storage capsule (for things like aspirin pills), an LED flashlight, and a lighter. Both an EDC wonder and a survival tool, this pocket kit is top-notch.
7. DJI Osmo Mobile 3 Smart Phone Gimbal
With the way technology has exploded in terms of availability and quality, more and more filmmakers rely on mobile devices rather than traditional cameras for filming. If you are part of this group, this device is for you. It is an innovative, compact and foldable gimbal specially designed for use with smartphones.
8. Google Stadia Game Broadcast Service
To forever change how games work, Google has announced a revolutionary service called Stadia, which is essentially Netflix for video games. This means that you don't have a console at home but have access to remote servers for all your processing needs. Sure it's a risky business, but they have a few great AAA games launching alongside, including Bungie's Destiny 2, so we have high hopes.
9. Whistle Go Explore GPS Tracker for Pets
If you like to hike the trails with your dog by your side, investing in something like Whistle Go Explore is a good idea. Using GPS, this device connects to Fido's collar and can tell you your exact location at any time. It is also IPX8 waterproof, has a built-in night light, 20 days of battery life and more.
The GPS trackers have used predominantly in vehicle tracking industry. The application area of GPS tracker depends on its connection type and functionality. Read more about how to choose the right GPS Tracker
10. Apple Airpods
With their compact design, charging case, and Apple stand, AirPods remain everyone's favourite wireless earbuds, and that doesn't look like it's going to change any time soon. And since they have yet to announce the supposedly waterproof new version, these are still quite viable compared to non-Apple alternatives. They're super informal to use, charge quickly, and even in their case, they're small enough to fit in your pocket.
11. Portable Gaming Device Panic Playdate
If you think this device looks a lot like a Game Boy, you would be there. But it doesn't work as such. This is because this WiFi-enabled handheld game console download from the internet. And the games are pretty awesome, too, from franchise makers like Firewatch and Katamari Damacy. Best of all, they include the price of the device.
12. Adidas RPT-01 Sports Headphones
Fitness-ready headphones are fabulous for some people, but they can be uncomfortable, sound quality is poor, and fully wireless headphones are easy to lose. Adidas does it all with these sweat-resistant on-ear dials. They sound great, offer Bluetooth connectivity, are informal to clean, and have simple panels. If you like to do a solid workout, but the headphones don't do it for you, don't pass them up.
13. IKEA Symfonisk Table Lamp Speaker
You might not think about it, but the Scandinavians behind IKEA have been quietly innovating in pretty brilliant ways lately. One of his best creations in this regard has to be his Symfonisk table lamp and speaker hybrid. A beautiful piece of furniture, it can illuminate any room with soft, adjustable light. Still, it also offers music streaming through a built-in Sonos speaker, which you can control via the Sonos app on your smartphone.
14. Sevenhugs Intelligent Remote Control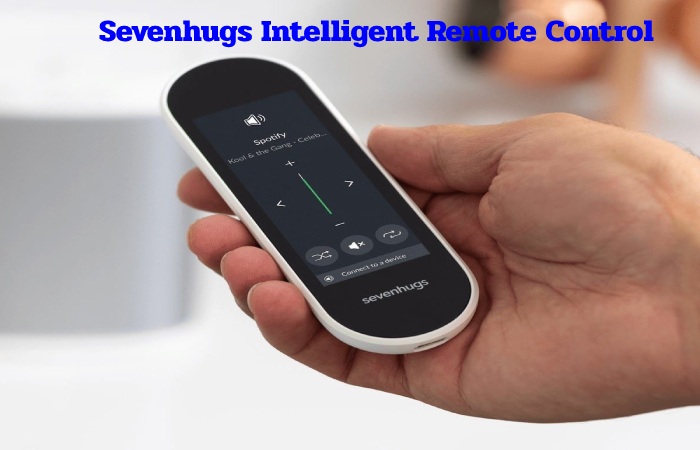 These days, most people have a lot of wireless technology in their homes. And, unfortunately, that means a lot of remotes for them to work. Of course, you can also bundle them all into the Sevenhugs intelligent remote control, an intuitive, stylish and easy-to-use device. The brand quickly boasts of being the smartest and easiest to use on the market. And they could very well be correct in that statement.
15. Insta360 Go Action Chamber
If you are on many adventures you want to remember, you may want to invest in a camera to record those adventures. But if you're going to capture them unforgettably, a 360-degree action camera, like the Insta360 GO, will be your best friend and your favourite tool. Small enough to ascribe to your lapel or hat, this high-tech expedient is packed with valuable features to capture everything you do perfectly. It's also IPX4 waterproof, so you don't have to worry about splashes.
16. Nintendo Switch Lite Portable Console
After a few less-than-stellar releases, Nintendo appears to have turned the ship around with its latest console, the Switch. And now, they have released a new portable version that is perfect for gaming on the go. It's slimmer and has a longer battery life than its bigger brother, but it still has the same next-gen performance and can play almost all the same games. If you miss the Game Boy era but want something more powerful in performance, this will be a huge hit for you.
17. Amazon Echo Show
Chances are, if you're reading this, you have some smart gadgets around your house (or are interested in getting some). If that's the route you want to income, the Amazon Echo Show is something to consider. Partly an intelligent hub through which you can control your other devices, this armoured device also offers a host of fun apps (including streaming music and video), has a 10.1-inch HD touchscreen, works with Alexa, and he's as close as possible to currently getting to a robot butler.
18. Kindle Oasis Reader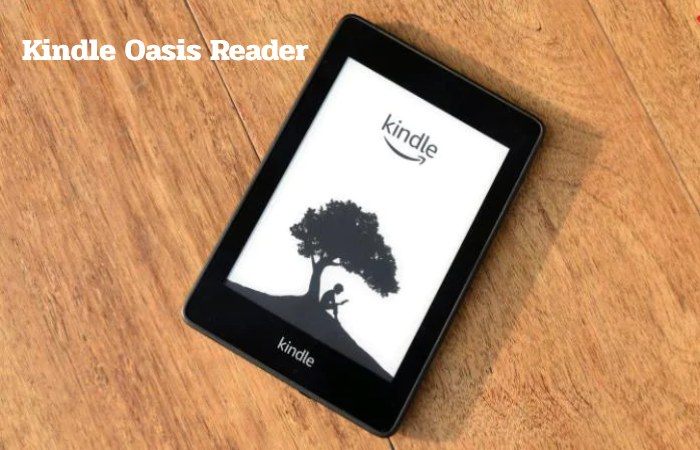 While some people still firmly believe that e-book readers are not a substitute for physical books, many people have discovered how beautiful they are. And now, the first option on the market has had a pretty massive update. You see, the Kindle Oasis is waterproof with an IPX8 rating, which means you could literally submerge it in the pool and come back to life, and it comes in 8GB or 32GB versions, both of which can hold thousands of files literally. Pounds at a time.
Also Read: Machine Learning – Definition, Work, Important, and More
Related Searches to Gadgets for Men
[gadgets for men]
[electronic gadgets gifts for him India]
[cool gadgets for men who have everything]
[best gadgets for men 2021]
[top 10 must have gadgets]
[gadgets for men amazon]
[best tech gadgets 2020]
[cheap gadgets for men]
[inexpensive gadgets for guys]
[tech gadgets for men]
[tech gifts for men 2021]
[new gadgets 2021]
[top 10 must have gadgets]
[best gadgets 2021]
[insanely cool gadgets 2020]
[top 10 electronic gadgets]
[best tech gadgets 2020]
[best gadgets 2020 amazon]
[new gadgets 2020 in India]
[cool technology gadgets]
[top 10 electronic gadgets]
[best tech gadgets 2021]
[best home gadgets 2020]
[latest gadgets in market]
[best gadgets 2020 UK]